American Academy of Anti-Aging Medicine (A4M) Partnership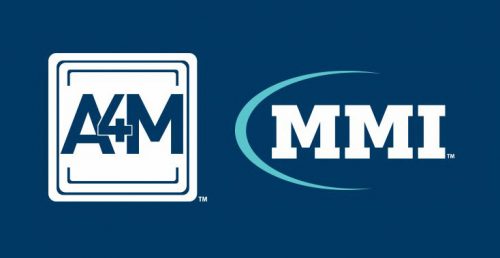 New FMPhA Member Benefits in Partnership with A4M
FMPhA Members now enjoy the follow benefits with Annual or Premium Membership:
$100 off A4M Allied Health Membership
$100 off registration for World Congress
Special pricing of $1,500 for fellowship modules (regular price $2,250)
But this isn't just any invitation, it's an invitation to join a movement of clinicians that are redefining modern medicine.
This December, some of the most passionate and dedicated movers and shakers in healthcare will gather at the 29th Annual World Congress to dive deep into the most challenges in healthcare today. Join them and the movement to redefine and transform the standards of medicine within your own community when you register today.
Read more below on how The American Academy of Anti-Aging Medicine prepares for the 29th Annual World Congress:
The American Academy of Anti-Aging Medicine (A4M) is getting ready to deliver the integrative medical event of the year: the 29th Annual A4M World Congress, taking place in Las Vegas, NV, December 9-12. This year the congress is themed The Next Chapter: Unmasking the Hidden Epidemic and will feature insights on the latest advances within medicine as well as provide a spotlight on many of the neglected crises within healthcare including brain health, underserved patients populations, and environmental health. The event will feature a world-class lineup of speakers presenting on the most pressing topics and most innovative solutions in healthcare today.
The conference will begin with three pre-conference workshops, Practice Management & Marketing Power Summit, Low-dose Naltrexone: The Promise, Cannabinoid Medicine: Latest Guidance and Clinical Application.  From there, the conference will begin each day with general sessions highlighting a variety of cutting-edge topics and feature a keynote presentation from one of the four announced keynote speakers; Judson Alyn Brewer, MD, PhD, Ronnie S. Stangler, MD, Sheldon Jordan, MD, FAAN, DABPN, DABCN, DABIPP, and David Perlmutter, MD. The event will additionally include a collective of notable featured speakers including Ariana Huffington, Valter Longo, PhD, and Terry Wahls, MD, and more. Afternoon sessions will offer the attendees the opportunity to dive deeper into a wide variety of topics, from hormone vitality, dementia and Alzheimers, solutions to healthcare disparities, environmental health, pain and addiction, psychoneuroimmunology, aesthetic treatments, and much more. 
In addition to the numerous educational opportunities, the event offers a valuable opportunity to connect with peers, industry leaders, and the largest collection of integrative medical resources, products, and services in the globe. 
With the foremost innovators and leaders in modern medicine at the forefront, the 29th Annual World Congress will deliver forward-thinking insights to help clinicians confidently lead this new chapter in healthcare with the most valuable strategies, therapeutics, and resources available.
To register now or learn more visit the A4M website.