While the community inside the Alliance is priceless, FMPhA is always working to provide even more value for our members. We are proud to offer the following discounts, resources, and events, with more being added as they become available. Membership can easily pay for itself when you take advantage of these opportunities, many of which are created by our own members to help expand functional medicine across the profession. These offers are available immediately when you join the Alliance today!
NEW! IFM Organizational Membership through FMPhA
As part of FMPhA's new Organizational Membership agreement with IFM, FMPhA Premium Members will have access to the following benefits and inclusions from IFM:
Access to pharmacist-specific educational content, customized practitioner training and patient care tools necessary to advance in functional medicine in varying patient care settings and environments. Provides introductory access to AFMCP and facilitated small group sessions with IFM educators through the entire AFMCP course (dependent on how many FMPhA members enroll for a given cohort)
20% off AFMCP, 10% off APMs, 50% off Resistance, Resilience and Recovery: Patient Care in a Pandemic COVID Course, 10% off AIC
Access to clinical articles, partner publications, partner discounts
On 
Monday, March 1st
, The Institute for Functional Medicine's (IFM) foundational course, 
Applying Functional Medicine in Clinical Practice (AFMCP
) begins and this course provides a new framework for designing effective, personalized treatments for every patient, in every care setting. In partnership with FMPhA, IFM offers FMPhA Premium Members a 20% discount to AFMCP.  If you are interested in taking AFMCP but not available to start March 1st, there will be a second chance this year from September 13 – December 12 to take this course with the 20%. In order to receive this discount, you must be an FMPhA Premium Member.
AFMCP allows you expand your education in nutrition and how to approach patients in a more holistic way. Also, once you complete the course, you can advertise that you now have basic foundational knowledge in functional medicine. With completion of this course, you will have a better understanding of how to approach a patient more holistically with many tools to really assist you in prescribing food plans, lifestyle recommendations- sleep hygiene, exercise prescription in a more detailed way!
If you are interested in signing up for this AFMCP course beginning Monday, March 1st or becoming an IFM member through FMPhA's organizational membership, please email us at hello@fmpha.org by Sunday 2/28/21. We will be able to direct any questions, concerns or registrations to IFM for assistance.
Continuing Education: 
FMPhA members save 20% off all programs at www.fxmedce.com:
-Gut Health & Hormones
-Pain & Inflammation
-Layering FM into MTM
-Supporting the Immune System

NCPA FM CE Series: 
FMPhA members save 10% off the full access pass or single sessions for Thinking Outside the Vial, a 6-part / 9 hours Functional Medicine Series, taught by Lara Zakaria and Suzanne Keyes; presented by NCPA. 
Consulting Platform: 
PharmToTable and FMPhA recognize their is value in teamwork, thus your FMPhA membership is complimentary when you sign up to be part of the PTT Team! If you've already paid to be an FMPhA member, just note that when you request sign up for PTT to have the discount applied.
Pharmacy Symposium: 
FMPhA members save $50 off the Online Symposium: Stress and Chronic Disease, presenting by GWU and Orthomolecular Products on Sept. 19, 2020.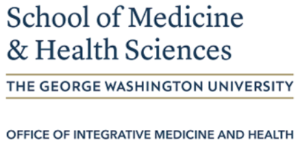 FMPhA Retreat: 

Stay tuned for more information on our Costa Rica 2021 retreat!
More Offers coming soon!
Do you have a product or service that will help other pharmacists on their functional medicine journey? Email us at fmpha.org@gmail.com to share your special offer for FMPhA members here!