Which Certification Should I Do?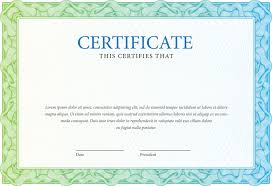 Here
is an overview of the four most popular functional medicine training programs and how they compare (and a bonus offering!). All four offer registration periodically through the year, so check the websites to see when the next offerings will be so you don't miss a deadline to sign up.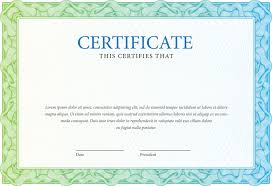 💚 The Institute for Functional Medicine: (updated Sept 2021) the most well known, also most expensive, learning style is compared to "drinking from a firehose" but it's also the most prestigious. Lots of MDs and DOs go this route, but it is open to any licensed healthcare professional and more pharmacists are starting to do this program as well.
I recommend their two free trainings to anyone who is brand new to functional medicine:

Introduction to Functional Nutrition: https://www.ifm.org/learning-center/introduction-to-functional-nutrition/

The AFMCP program (Applying Functional Medicine in Clinical Practice) can be a good intro to functional medicine for anyone, and a first step to decide if the full IFMCP is right for you. AFMCP can be done live over 5 days or in a two month online self paced course with recording of the live event, that takes 35 hours to complete. This course is normally $2450, but FMPhA Premium Members get 20% off, making it only $1960! You also will be listed in their Practitioner Directory if you maintain annual membership (automatically included for FMPhA Premium Members).
Link: https://discover.ifm.org/afmcp/

The full certification is IFMCP, which is AFMCP + all six Advanced Practice Modules (APMs) which are in a conference format, requiring up to 5 days off to participate onsite or livestream, so you must attended as they scheduled. Can take APMs are $1650 each, and there's $1825 in fees, so average total investment is $14,175 and it takes 2-4 years to complete (not including travel costs or time off work.) Caveat: students get 50% off so if you can manage pharmacy school and training then it's an amazing opportunity to graduate way ahead of the game!
Link: https://www.ifm.org/certification-membership/certification-program/

Regardless of if you complete their trainings, you can simply become an FMPhA member for $385 which will give you access to the IFM Toolkit that contains hundreds of resources including Natural Medicines Database.
Link: https://fmpha.org/membership/
💜 The School of Applied Functional Medicine: (updated Sept. 2021) SAFM is less expensive than IFM but still an investment, this program is also a commitment since they have shifted from the option of completing individual Semesters or independent Deep Dives, to a comprehensive certification program for the Applied Functional Medicine for Coaching (AFMC) credential. The learning style is "warm and rich!" Practitioners from all walks can do this program, from health coaches to doctors to pharmacists. Format is recorded video and live webinars combined lots of case studies and highly motivated peer group huddles via Zoom for accountability. Big focus on application of knowledge and building a thriving practice. Total cost if you pay upfront is $8,997 or you take advantage of various payment plans and early bird pricing. I also host a pharmacists huddle circle on Facebook for us as pharmacists to stay in touch and discuss the SAFM experience.
Start here to watch a Pearl Packed Webinar for Pharmacists, and get a free four webinar series on the root causes of disease: https://schoolafm.com/fmpharm/?ap_id=fmpha
Then, if you like Tracy's teaching style, consider enrolling in the next Core 101 Semester. Link: https://schoolafm.com/core-101-semester/?ap_id=fmpha
💛 Functional Medicine University: most flexible, also most affordable, but learning style is "cut and dry". This program was founded by a DC and can be completed by any licensed health care practitioner. All recorded, and completely self paced with no time limit. The 200 hour program can be finished in a month or take years if you'd like. However, the webinar format looks and feels somewhat "old school" and there is little to no interaction with other students or the instructor, except for an online forum, so you have to be very self-motivated. They also offer a practitioner directory for graduates. It's $2395, and enrollment is offered in January, April, July, and October.
Here is a free webinar to give you a taste of their lecture style: https://www.functionalmedicineuniversity.com/public/1259.cfm?af=1692682
Then, if you are interested in enrolling, consider save your seat for the next semester here:
Link: http://www.functionalmedicine.net/cmd.php?af=1692682
💙 American Academy of Anti-Aging Medicine: A4M is technically about "regenerative medicine" which to me is like functional medicine to the next level where we are not only reversing chronic disease but also the aging process itself. This group and training is likely the most useful if you are a compounding pharmacist, as they have several pharmacists speakers like Jim LaValle and Sahar Swidan. A4M has a range of educational offerings, from Fellowships, Certifications, and Online Course. Pricing varies widely depending on the program, but the most he Fellowship in Anti-Aging, Metabolic & Functional Medicine is around $18,000 and is a mix of online and live events.
Link: https://www.a4m.com/a4m-and-mmi-advanced-education.html
💕 Bonus: FxMedCE.com / PharmToTable Team: Okay, so this is not a certification, but these two offerings by FMPhA partner Melody Hartzler are absolutely worth mentioning in this discussion. Often times, pharmacists have more knowledge than they give themselves credit for, but they seek a certification as a validation that they are "ready" to provide these functional medicine services… which is not required! You will forever be learning more, and a certification may actually a distraction or procrastination from actually doing the work!
So if you are looking for a program that will teach you the knowledge and the how-to of being a functional medicine pharmacist, then FxMedCE may be more helpful as it is functional medicine education by pharmacists and for pharmacists, with ACPE CE credits! We just hosted a training on Laying Functional Medicine into MTM, which goes through case studies comparing a conventional vs functional approach. FMPhA Annual Members get a 20% discounted rate for these live and on demand CE's; the coupon code is found int he Members Only section under the Membership page. Link: https://functionalmedicinece.com/?ref=FMPhA
In addition, if you know that you want to offer consultations but don't want the overhead of becoming an entrepreneur, then the PharmToTable Team may be a good fit. This program is built on Azova, a HIPAA compliant telehealth platform. There is also a provider who can sign off on ordering labs. And perhaps best of all, you are part of a team of pharmacists who are all learning and growing together, sharing knowledge and resources from their own experiences. There are pharmacists who have done training from all of the above programs that are part of this team, so it is like "crowdsourced knowledge."
Link: https://www.fmpha.org/pharmtotable
▶️ Hopefully you found this post helpful! There are certainly additional programs out there, so feel free to comment below with questions. If you apply for any of these programs, I greatly appreciate you using our FMPhA links that are listed in this post, or listing FMPhA as your referral, as this helps support FMPhA and allows us track how many Pharmacists come from our group which then helps us advocate for more pharmacist content in these trainings!
📲 Lastly, if you have any individualized questions or just want to hop on a call to talk through your specific situation, you can also sign up for
FMPhA Annual Membership
to discuss your specific needs with FMPhA founder Lauren Castle, as well as access ongoing online support and resources to help you start practicing functional medicine today! Remember, it's a journey, not a destination, and FMPhA is here to support you every step of the way!
In Health,
Lauren Castle, PharmD, MS