School of Applied Functional Medicine (SAFM) Info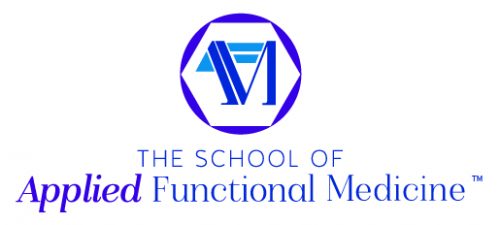 FMPhA is proud to share this special offer from The School of Applied Functional Medicine™ (SAFM) for advanced Functional Medicine practitioners. The SAFM Functional Medicine Training Program begins again March 7,  2022.  It is an approximately 2.5 year (standard track; can range from 1.5-5 years) program designed to empower practitioners and to launch your practice to the next level!  
It is for those who are ready to: 
Grow your practice

Dramatically improve patient/client outcomes

Looking for  heightened confidence in assessment of "dis-ease"

Learn more about functional medicine science and testing

Attain a deep understanding of additional "applied" instruction

Connect with  a community of like minded practitioners
You can receive the most affordable "Early-Bird" pricing if you register by December 27, 2021 at 11:59 p.m. EST!

Early Bird registration from November 23 – December 27, 2021,  11:59 p.m. EST.
Regular Registration from December 28 – January 17, 2022,  11:59 p.m. EST.
Final registration from January 18 – February 14, 2022,  11:59 p.m. EST.
By applying TODAY, your Deep Dive learning experience in Functional Medicine know-how doesn't have to wait. Secure your spot in the SAFM Functional Medicine Training Program and earn these additional Bonuses:
Free ALL-NEW BONUS:

2 LIVE Pre-Semester Open Q&A Webinars
Immediate access  to the Q&A Treasure Chest with hundreds of posts that you can immediately use to support your client/patient work! 
SAFM is offering an opportunity to learn more about the SAFM Functional Medicine Training Program, and if it might be the right fit for you.  There are two sessions, one is with Tracy Harrison, Founder and Lead Educator herself, a Live session where you can have questions answered.  The other opportunity is connecting live with SAFM Graduates to learn how they are using the SAFM education in their practice.  You can register here for the next session, in which you can join live or receive a recording of the session(s). Learn more here.
Who is SAFM not for:
Practitioners who are brand new to Functional Medicine

Those who want to just dabble in Functional Medicine
Those who have not yet experienced the SAFM teaching style through the available free content
Even if you aren't quite ready to sign up for the SAFM program, you can still benefit from a multitude of Tracy's of totally free resources!
 Check out these previous pearl-packed FB Lives now: